Upload Guideline
Welcome to the Ui Barn Family. Here are the details of how to upload and sell a items on our Market and get earning.
We offer to our seller a hassle free Uploading system
Where you no need to write a documentation for uploading

Ui Template, Icon Pack, Illustrations, Animation pack

.
No need to include a document file with the main/source file.
We don't have any limit for upload product at a time on Ui Barn
How to Upload a Product on Ui Barn
Welcome to the Ui Barn Family. Here are the Firstly, go to your seller dashboard and click the upload option on the left sidebar menu. Then follow all steps to upload your item on Ui Barn.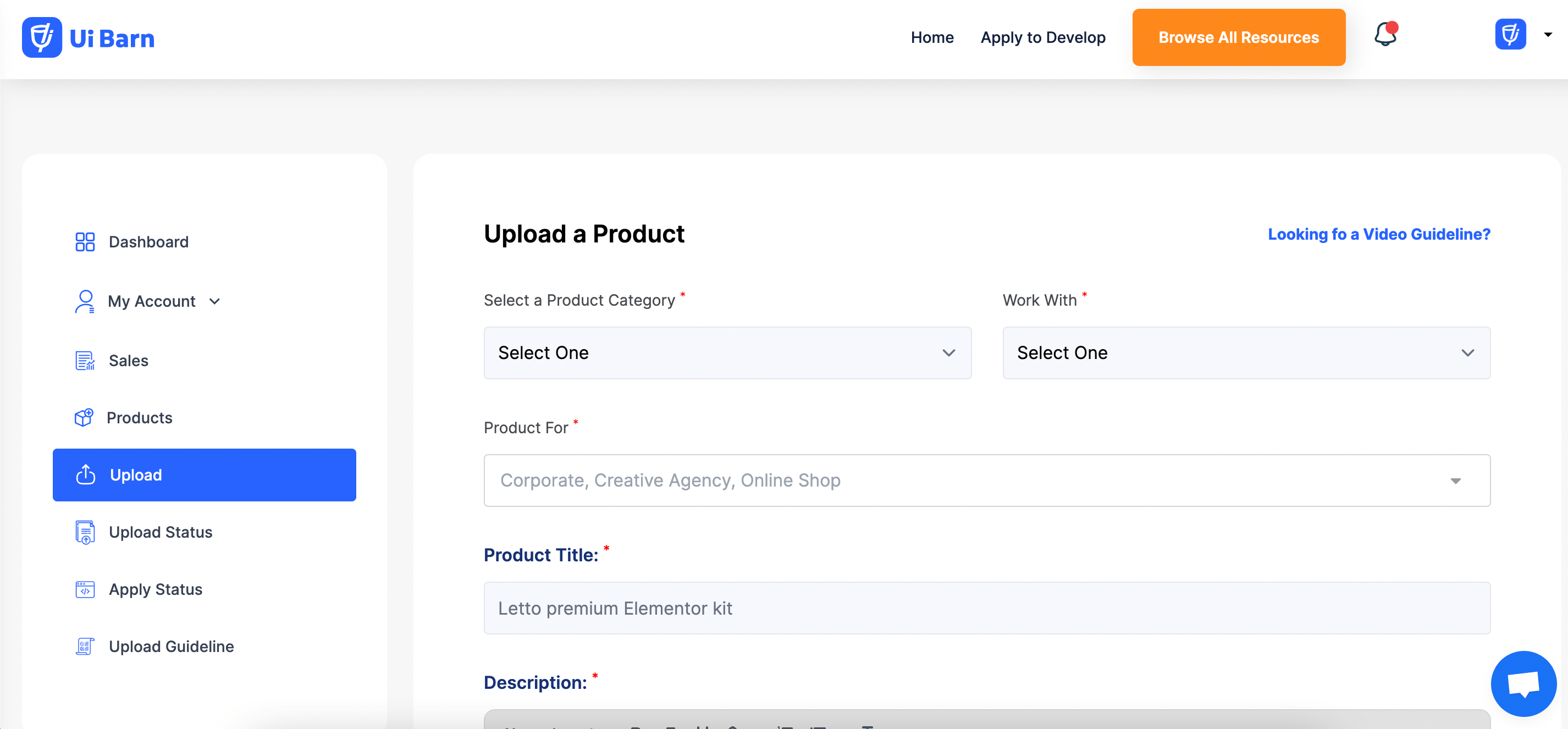 Then select a main category in this field, continue with all required options here, and submit.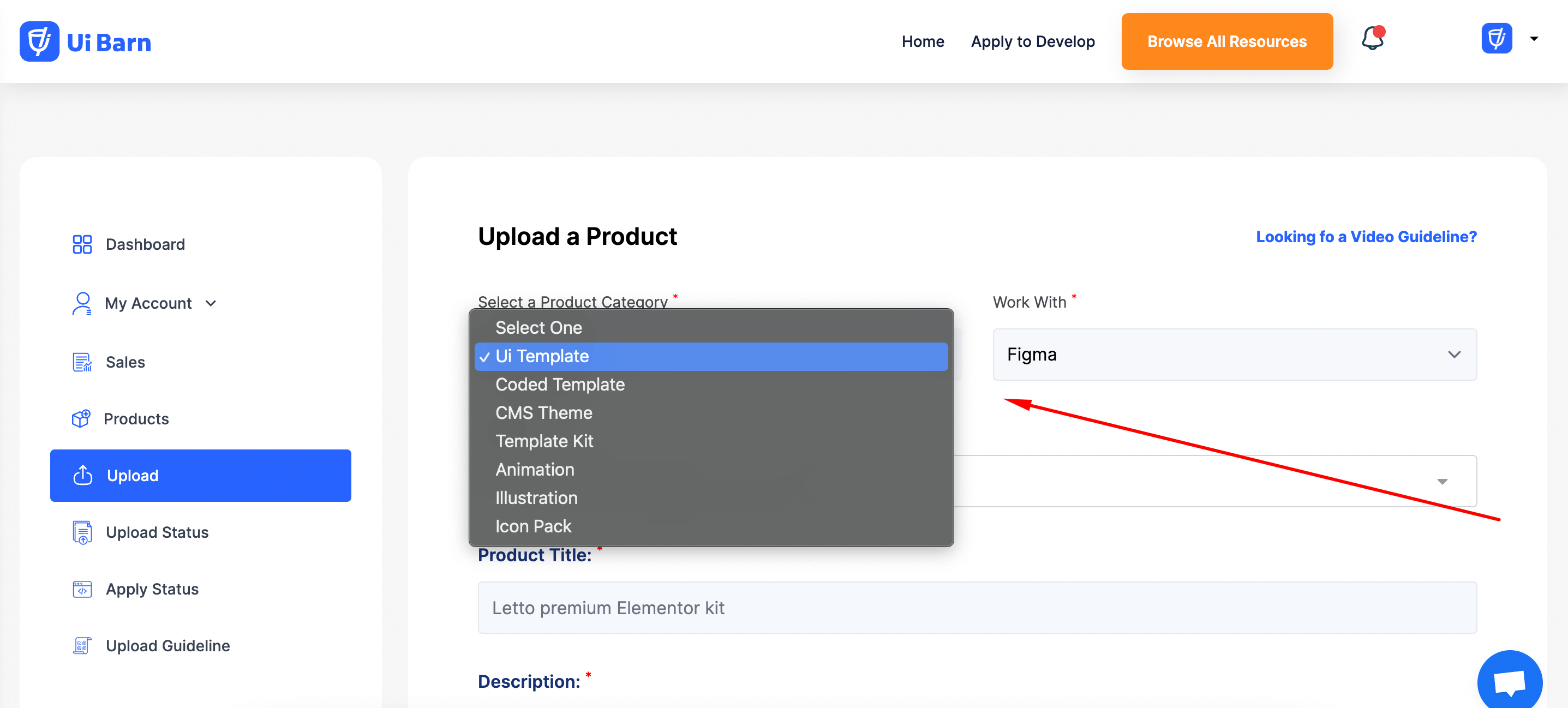 After your item submissions are complete, you will be redirected to the Upload Status page and see your item's current status. At that time, it's "under review." When the review process is done, you will see "approve" or "reject".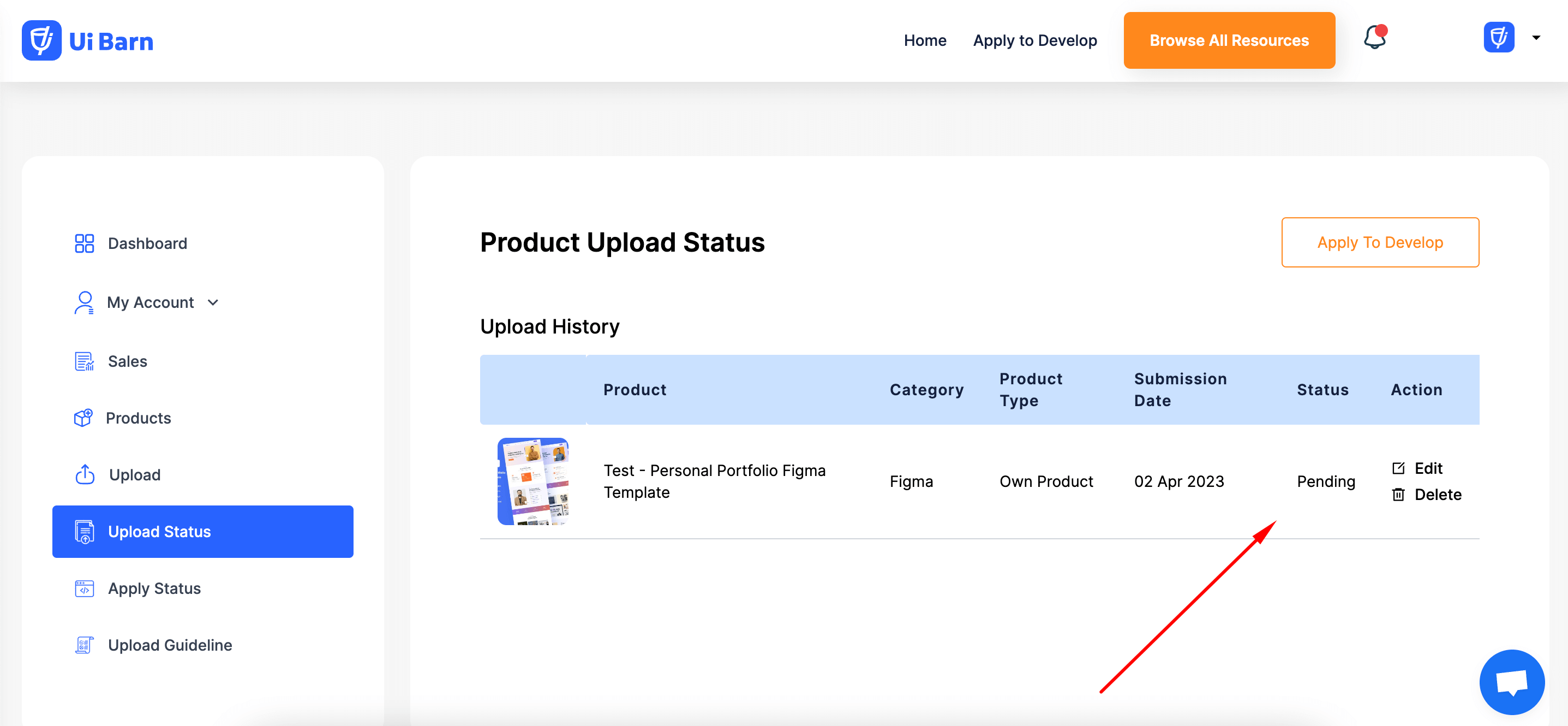 After approved your items, you can see them on the Product page.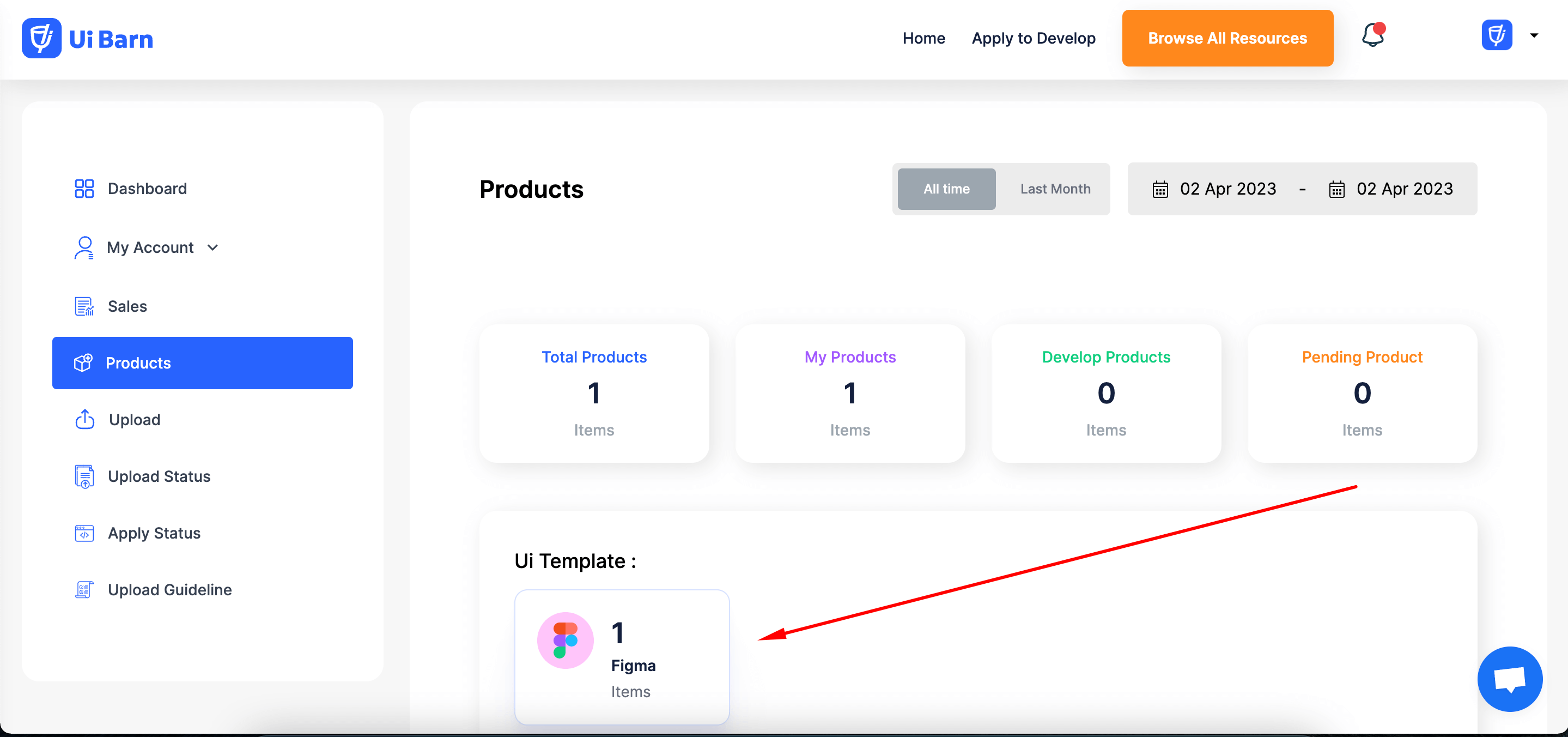 Select category here and find your product.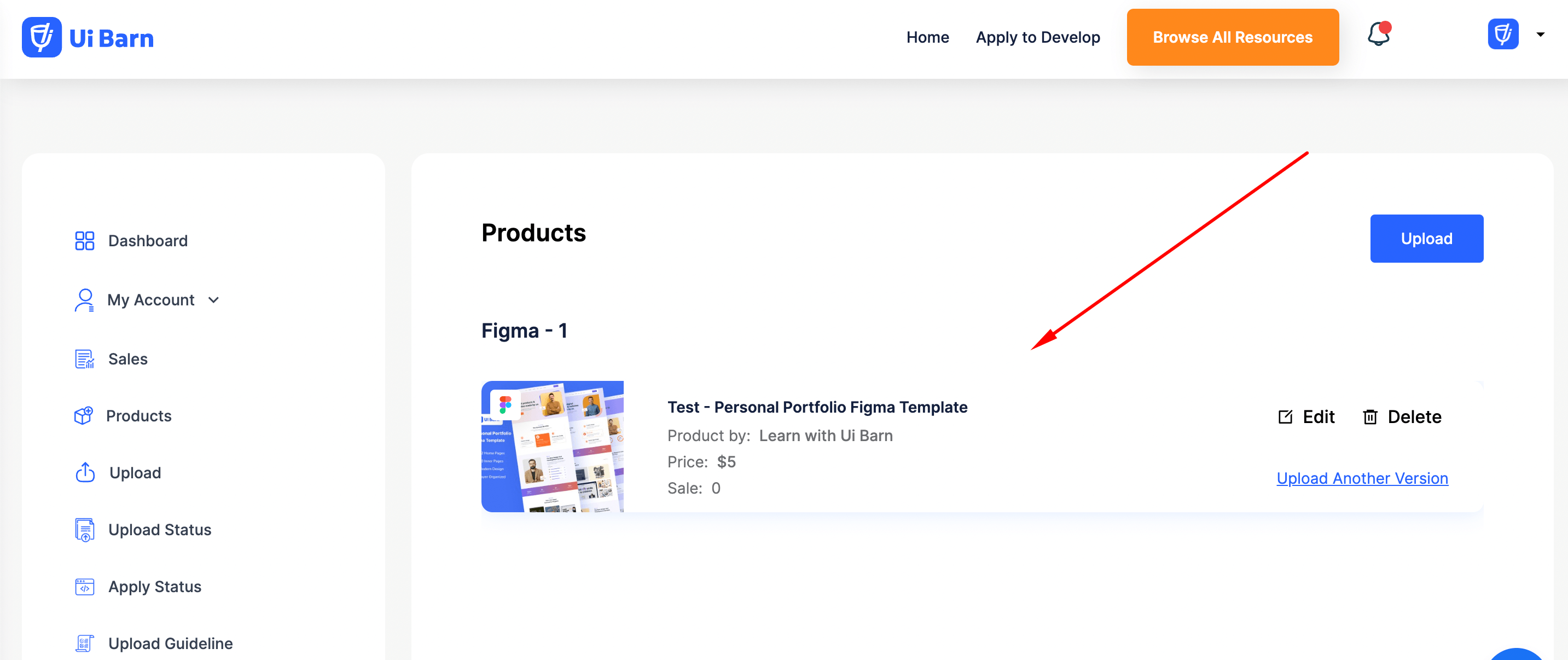 You may also check our video guideline to upload your items on Ui Barn.
Upload another version
To upload a product another version you have to go the product page of your dashboard and select that individual item "upload another" option then continue the upload process.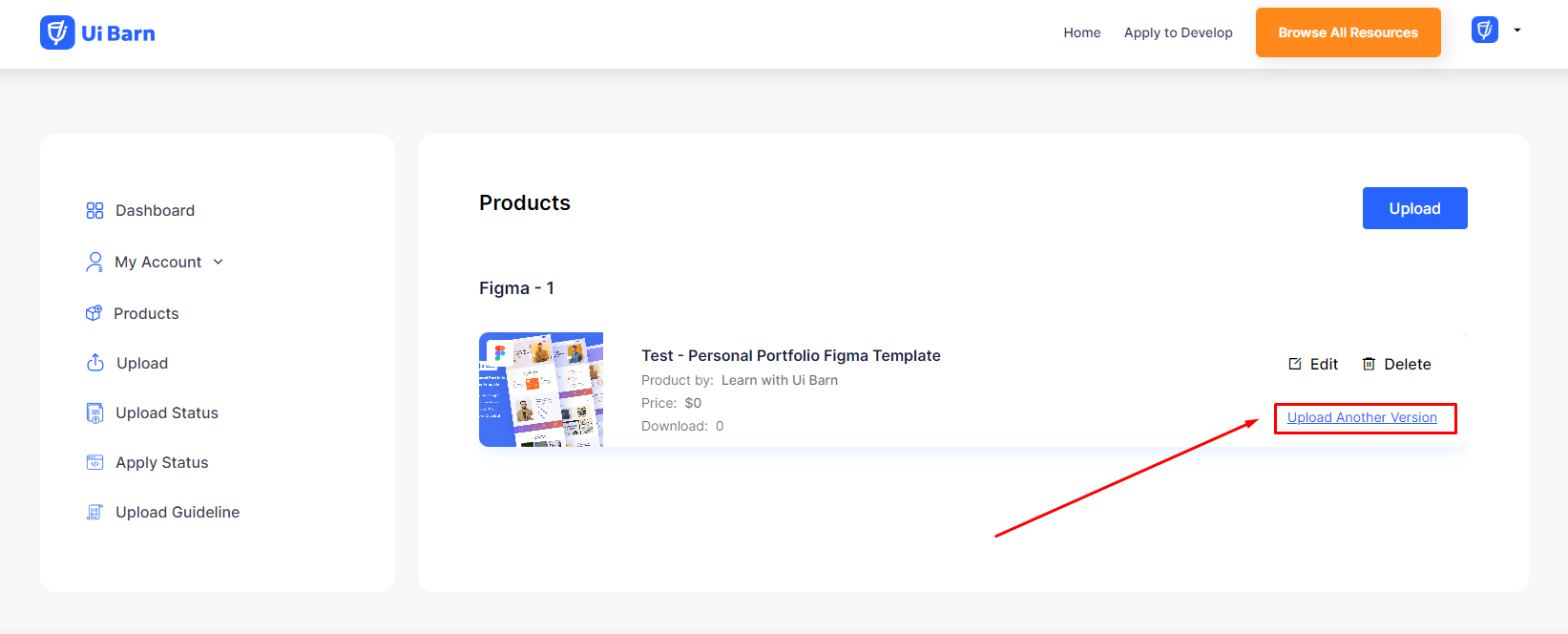 Thank You...